About Creating Connections Australia
Based in Victoria, Australia, we provide a unique approach to professional development (workshops & seminars), mentoring and private consultation.
We focus on supporting people with Autism and other neurodiverse needs.
At Creating Connections Australia we blend professional expertise with authentic lived experience.
We specialise in Autism Friendly Social Skills training and providing strategies to create supportive and successful environments.
At Creating Connections Australia we celebrate and embrace uniqueness, and our approaches are neurodiversity friendly!
We offer our training, services and programs to the public, as well as individualised services to organisations within both private and public sectors.
Our services have extended across Education, Health, Disability and Community organisations, as well as including families, carers and individuals with neurodiverse needs.
A Wealth of Attributes
Lived Autistic Experience

Qualified Educators, Trainers & Assessors

Autism Consultants

International Presenters

Parents of Autistic Children

Disability & Diversity Friendly
---
Where we began
In November 2013, after many years of friendship and shared vision, Elissa Plumridge & Sherri Cincotta came together in partnership and founded Creating Connections Australia. Elissa & Sherri shared a passion for creating a world of connectedness for autistic people, and they each brought their own blend of personal lived experience and professional expertise to together establish autism programs, consulting, training and professional development based on the autistic lived perspective. Their work spread throughout Australia and internationally – providing individuals, families and professionals with a service that focused on valuing the autistic perspective and seeing autism through a lens of neurodiversity. In December 2018, Elissa made the difficult decision to leave her place within Creating Connections Australia, and Sherri remains as director – continuing her and Elissa's shared vision into the future.
Director & Program / Workshop Facilitator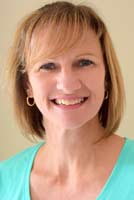 Sherri Cincotta
BEd Grad Cert Dis (Autism Spectrum Disorder) Cert IV TAE

With the wisdom and experience of over 25 years teaching, Sherri's specialty and passion lies wholeheartedly in Autism education and mentoring. Her approach is extremely practical and 'down to earth' and her expertise is sought by professionals, families and community groups alike – a true testament to her comprehensive knowledge and skills. Sherri's practical insights are drawn not only from her extensive work in Autism but also from her invaluable experience of parenting three children on the Autism Spectrum. Sherri's post graduate studies (majoring in autism) focused on AAC and also saw her investigate literature and supports relating to social skill development. In recent years, Sherri helped establish and lead an Autism Parent Support group in Northern Victoria (including role of chairperson) as a passionate volunteer, providing positive mentoring for families living with autism. She is a true gem in her advocacy and support of people on the spectrum.
---
---
Creating Connections Australia Team Members
Rhoana Balnaves
BEd BTeach

Rhoana brings a wealth of experience in education and welfare to her role as consultant and workshop facilitator. She is also currently studying a Graduate Certificate in Autism and is a true ally to those in the autism community. She is a highly valued team member who is passionate about thinking outside of the box, understanding people for who they are, and supporting people to be the very best they can be.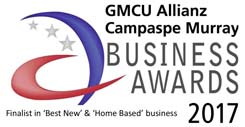 Lyn Webb
Cert III Ed Support Cert IV Retail Management

Lyn's extensive experience in office administration and management is invaluable to the day to day 'behind the scenes' running of Creating Connections Australia. Lyn is a proud mother of three children and grandmother of six grandchildren - three of whom have additional support needs, and who Lyn assists through regular contact and care.