Directors & Program / Workshop Facilitators: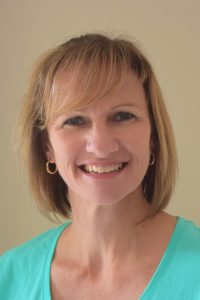 Sherri Cincotta BEd Grad Cert Dis (Autism Spectrum Disorder) Cert IV TAE
With the wisdom and experience of over 25 years teaching, Sherri's specialty and passion lies wholeheartedly in Autism education and mentoring. Her approach is extremely practical and 'down to earth' and her expertise is sought by professionals, families and community groups alike – a true testament to her comprehensive knowledge and skills. Sherri's practical insights are drawn not only from her extensive work in Autism but also from her invaluable experience of parenting three children on the Autism Spectrum. Sherri's post graduate studies (majoring in autism) focused on AAC and also saw her investigate literature and supports relating to social skill development. In recent years, Sherri helped establish and lead an Autism Parent Support group in Northern Victoria (including role of chairperson) as a passionate volunteer, providing positive mentoring for families living with autism. She is a true gem in her advocacy and support of people on the spectrum.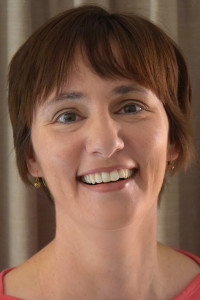 Elissa Plumridge BBus Grad Dip Ed Cert IV TAE
Combining her skills and competence as a professional educator with her own personal life experiences of living Autism and the parenting of children on the spectrum, Elissa is afforded full credibility as an expert in her field. Her passion is in the ongoing development of programs and supports for people with social, communication and   emotional challenges (specifically Autism Spectrum) and her distinctive approach has seen increasing demand on her expertise as a professional consultant and workshop   presenter. Having devoted many years to researching and trialling innovative ideas around supporting people of all ages on the spectrum, Elissa is achieving enormous success in the education and mentoring of all who are associated with Autism through the pioneering of unique systems and strategies—particularly in the area of 'Autism Friendly' social skills. Her work is naturally infused with her own insight, compassion and understanding, which comes instinctively through teaching what she lives.
Team Members:
Makayla Green
Makayla's background in administration combined with her current study in Education enable her to provide support across a range of areas within Creating Connections Australia. She is a highly valued team member who believes strongly in equality and in supporting people to reach their full potential.
Lyn Webb
Lyn's extensive experience in office administration and management is invaluable to the day to day running of Creating Connections Australia. Lyn is a proud mother of three children and grandmother of six grandchildren – three of whom have support needs, and who Lyn assists through regular contact and care.