Workshops & Programs
We currently offer a range of workshops tailored to professionals, parents or anyone wishing to create a supportive environment for people with autism or other diverse needs in their home, workplace or community environment.
For professionals looking to offer social skills programs within their own community or organisation, we offer our Autism Friendly Social Skills Professional Training program.
We also offer a range of separate social skills programs or we can tailor a program to your specific needs (for private group bookings).
Please ask us about our social skills programs that are provided under the Helping Children with Autism program (HCWA).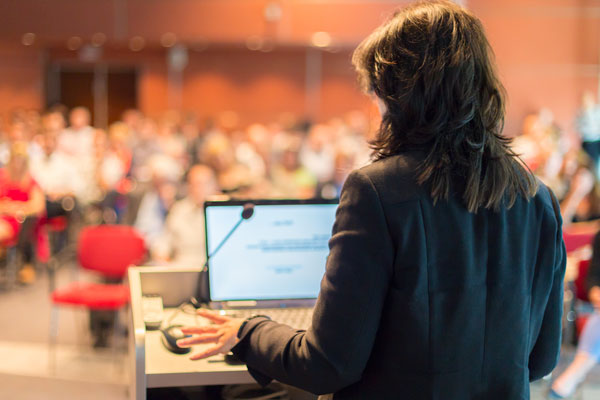 Autism Essentials for the Classroom
Want to be the BEST teacher you can be for your autistic student? Needing to know how to engage a student's passions to stimulate learning? Are you looking to encourage productive school/home relationships?
Explore strategies to assist with routines, transitions and change

Learn how to engage a person's passions to stimulate learning

Learn why visuals help develop independence, communication and more

Know how to establish productive school/home relationships—working together

Gain an understanding of how to support cognitive and learning differences
Basics of Sensory Processing
How does a person's sensory sensitivities impact on their day to day life? Why do some people have different responses to sensory input? What can I do to help support a person's sensory needs?
Understand the reasons why it can be difficult for some people to process and filter out sensory information.
Learn about each of the senses explaining why people can have such different responses to sensory input.
Gain a better understanding of a person's sensory profile.
Learn how to provide the best possible support for a person to engage in the world around them.
Creating an Autism Friendly Environment
Are you a teacher, parent or support professional? Searching for better ways to support a person with Autism? Needing ideas to make your environment Autism friendly?
Discover how an environment can impact a person with Autism

Learn to work WITH the characteristics of Autism to set up environments for SUCCESS!!

Discover simple & EASY ways to create a nurturing and supportive environment - at school, home, in the community or the workplace!

Learn to identify the triggers and signs of OVERLOAD, and strategies to support well being and RECOVERY from meltdown.

Learn how to create a plan for YOUR OWN environment to better support a person with Autism - Something you can take away and begin to implement straight away!
Creating & Using Visual Supports
Need to create your own visual supports? Are your Visual Supports Effective? Are you using Visual Supports to their full potential?
Discover the value of visual supports
See proven 'practical' visual supports - with effective ideas for all levels of development!
Explore 'how' and 'when' to successfully implement visual supports.
Gain the understanding and 'know how' for creating your own visual supports - you will leave with a personal shopping list for beginning your own right way!
Developing Social Skills
How can learning social skills help a person with diverse needs? Why should social skills programs be Autism friendly?
Be introduced to the concept of 'Social Skills Learning' - what it is and what it isn't.

Discover why social skill development is different for everyone - with particular reference to people on the autism spectrum.

Discover strategies to support the integration of social skills into real life situations and the generalising of social skills across different settings.

Learn the importance of making your social skills learning Autism friendly.

Learn the value and importance of personal choice in social skills learning.
Routine, Change & Transition
Need some tips and ideas for a more successful transition? Want to know how to set up an engaging and positive transition plan?
The potential impact of change on people with autism or other diverse needs-what this means for both you and the person themselves.
How to build resilience in the person you support and why it's important.
Our best ideas and strategies to support positive and successful routines and transitions.
How to create an engaging, personalised transition plan that supports the needs of the individual.
From a first hand autistic perspective - what works and what doesn't!
Strategies for Success - Lessons from the Spectrum
Supporting a person on the Autism Spectrum? Searching for ways to better support success and wellbeing? Wanting to gain 'real life' insight?
Discover how it takes more than just theoretical knowledge to effectively support people on the Autism Spectrum - what a text book will never tell you

Learn how perceptions and approach impact the outcome of success and wellbeing.

Learn strategies that support SUCCESS for people on the Autism Spectrum.
The Many Faces of Communication - NEW
What is Communication? How does a person communicate without words? What can I use to support a person to communicate?
Explore the various options that a person can use to communicate
Discover the benefits and the importance of visual communication
Understand the underlying misconceptions of non-speaking and non-understanding
Learn the importance of using Augmentative and Alternative Communication
Learn to build upon someone's communication style to facilitate independence and capacity
Understanding & Supporting Behaviour
Are you struggling to understand behaviours? Searching for better ways to support the behaviour of those with Autism or other diverse needs?
Discover the important link between behaviour and communication!

Learn to interpret behaviour and differentiate between a tantrum and a meltdown.

Discover how understanding and working with emotions can improve interactions and support positive behaviour!

Gain ideas and strategies to stop negative behaviours before they happen!

Learn how an environment can impact on behaviour - and how to make simple and easy environmental adjustments.
Working with Emotions
Do you know how your emotions work? What does emotion tell you about your body and how it responds? What tools can you use to help regulate your emotions and your body?
Discover how to help a person build their own skills in self-understanding and self-regulating emotion.
Learn stage by stage how to identify & label emotion.
Develop an understanding of what emotion feels like in the body.
Be introduced to tools and strategies for self-calming.